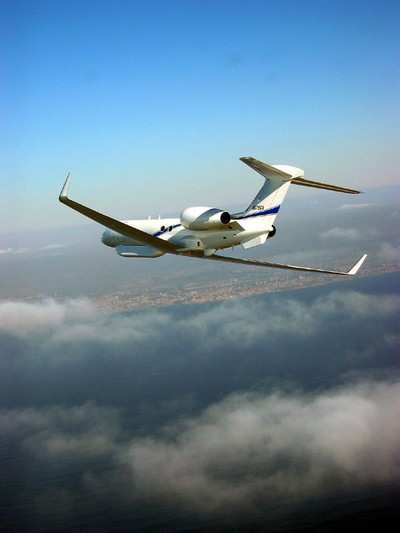 Israeli Radar Plane Superior To USAF E-3 In Some Ways
The State of Israel is now flying a state-of the-art Phalcon Airborne Warning and Control System (AWACS) surveillance aircraft that in some ways is superior to the Boeing E-3's flown by the US Air Force.
The new aircraft, based on a Gulfstream G-550 platform, is called the Eitam which means "Sea Eagle" in Hebrew. Israeli officials marked the arrival of the first aircraft at a ceremony attended by numerous US and Israeli dignitaries Sept. 19 at Lod Air Force Base near Ben-Gurion Airport in Tel Aviv. This is the first of three aircraft scheduled to be delivered over the next three years. The $50 million Gulfstream, considered the most prestigious and luxurious of all executive business aircraft, departed Savannah, GA and refueled in Canada and Ireland before arriving at its new home.
Read more....